Simple to Specify

Easy to Order

Rapid to Assemble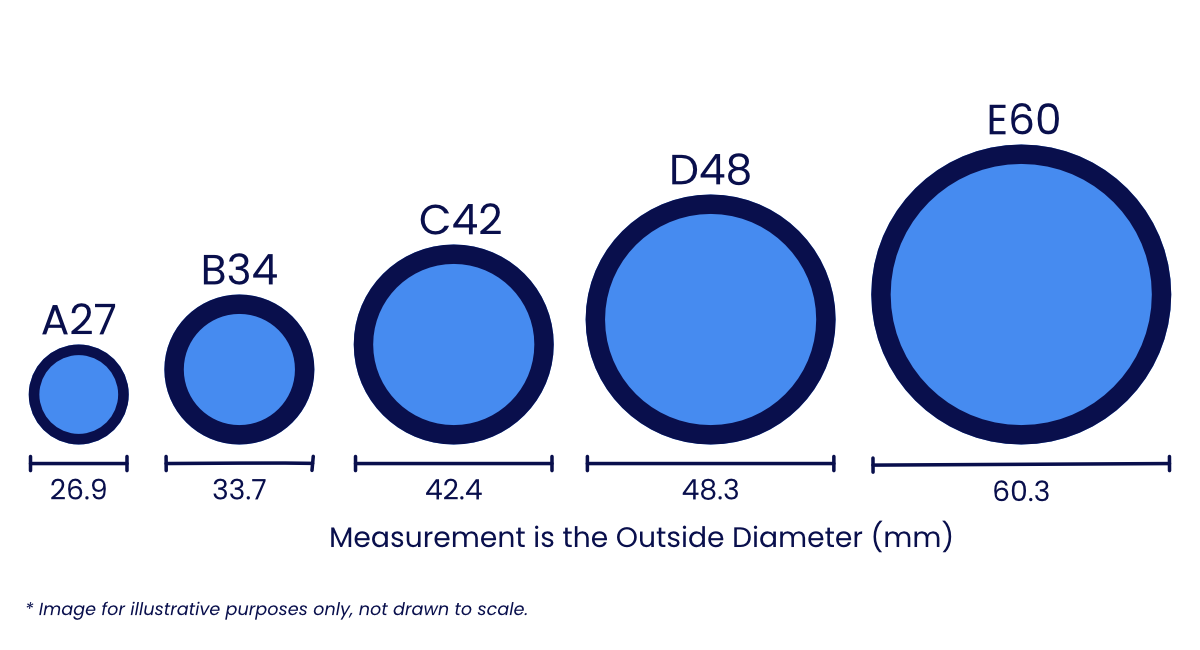 Five different size ranges of galvanized Interclamp handrail fittings are available as shown in the table, hence a suitable size can be selected for any particular application. Interclamps are easily identified by a type number of each design eg. 125 followed by a size code eg. D48, the latter part of which corresponds with the approximate outside diameter of the handrail tube to be used (48.3mm = 1 ½" nominal bore in this case). Hence a 90° elbow suitable for an 1 ½" nominal bore tube in this example would be denoted as a 125-D48.
Interclamps are designed for use with steel pipe, such as gas and water tube. If you are looking to use aluminium alloy or other tubes with our system, it should be ensured that the outside diameter matches one of those shown in the table below and that they are of a suitable structural strength.
Should you require further guidance on the correct choice of Interclamp size for your particular application or design load specification, please take advantage of our wealth of experience in the selection of steel tubes and clamps gained over many years. If your structure has to comply with a particular client, national or international standard, please specify this in your enquiry.
| Interclamp Size | Tube Nominal Bore | Tube Outside Diameter |
| --- | --- | --- |
| A27 | ¾" | 26.9 mm |
| B34 | 1" | 33.7 mm |
| C42 | 1 ¼" | 42.4 mm |
| D48 | 1 ½" | 48.3 mm |
| E60 | 2" | 60.3 mm |